Game Description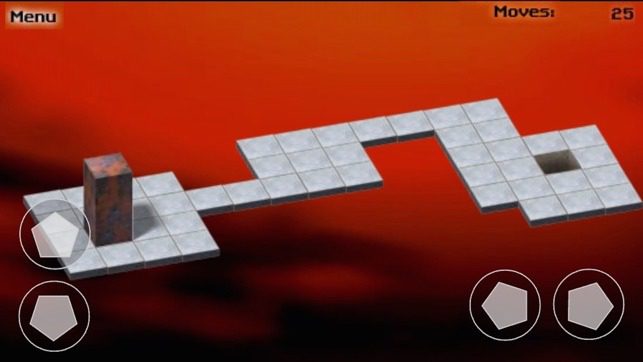 Bloxorz is a classic and addictive puzzle game that challenges your spatial reasoning and problem-solving skills. Developed by DX Interactive, this game features a simple yet engaging concept: maneuver a rectangular block through a series of increasingly complex mazes to reach the exit. With its grid-based puzzles and clever level design, Bloxorz offers hours of brain-teasing entertainment.
Game Controls
Master the controls to navigate your block effectively:
Arrow Keys: Move the block in the corresponding direction.
Spacebar: Change the block's orientation from horizontal to vertical and vice versa.
How to Play Bloxorz
Navigate your block through the mazes in Bloxorz with these steps:
Understand the Block
Start with a rectangular block that you must navigate through a grid-based maze.
Move the Block
Use the arrow keys to move the block in different directions. Pay attention to gaps, bridges, and buttons that affect the maze.
Rotate the Block
Press the spacebar to rotate the block from a horizontal to a vertical position and vice versa. This allows you to fit through narrow passages and gaps.
Avoid Falling Off
Be cautious not to let the block fall off the edges of the maze, as this will result in a restart of the level.
Reach the Exit
Maneuver the block skillfully to reach the designated exit square in each level.
Activate Switches
Some levels feature buttons or switches that open gates or bridges. Strategically activate these to progress.
Tips and Tricks
To master Bloxorz, consider these tips:
Plan Your Moves: Think ahead and plan your moves carefully. One wrong move can lead to failure.
Use Walls and Bridges: The edges of the maze can be your allies. Use them strategically to avoid falling off.
Experiment: Don't be afraid to experiment with different block orientations and movements to find the best path.
Observe the Level: Take a moment to study each level's layout and identify potential challenges and solutions.
Game Developer
Bloxorz was developed by DX Interactive, a game developer known for creating innovative and challenging puzzle games.
Game Platforms
You can enjoy Bloxorz on various platforms:
Web Browser: Play the game online directly in your web browser.
Mobile Devices: Download the game on iOS and Android devices to play on the go.
How to Play Unblocked
To play Bloxorz unblocked, follow these steps:
Check School or Work Restrictions: Ensure that your school or workplace doesn't have strict internet restrictions or content filters that might block gaming websites.
Visit Official Game Websites: Go to the official website or gaming platforms associated with Bloxorz to access the unblocked version of the game.
Internet Connection: Make sure you have a stable internet connection to enjoy uninterrupted puzzle-solving.
Solve the Puzzles: Once you've accessed the unblocked version, you can immerse yourself in the world of grid-based mazes and clever puzzles without any restrictions.
In summary, Bloxorz offers a satisfying and challenging puzzle experience that requires logical thinking and spatial awareness. With its grid-based gameplay and progressively complex levels, it's a game that keeps players engaged as they work their way through intricate mazes. Prepare to roll, rotate, and strategize your way to victory!