Game Description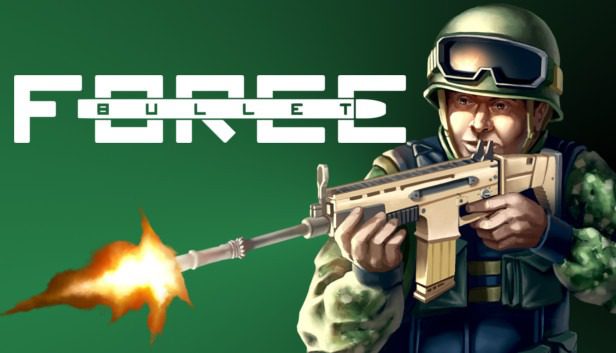 "Bullet Force" is a thrilling multiplayer first-person shooter that plunges players into intense combat scenarios. Offering a vast array of weaponry, customizable loadouts, and a range of game modes, it delivers adrenaline-pumping battles across dynamic maps.
Game Controls
Movement: WASD keys or arrow keys
Aim: Mouse movement
Shoot: Left-click
Reload: R key
Switch Weapons: Number keys (1-5)
Grenade: G key
Melee Attack: F key
Crouch: C key
How to Play Bullet Force
Diverse Modes: Engage in various modes like Team Deathmatch, Conquest, and Gun Game, each demanding different strategies and offering unique objectives.
Custom Loadouts: Personalize your gear and weaponry to adapt to diverse combat situations and match your preferred playstyle.
Map Mastery: Explore different maps, utilizing cover and terrain tactically to gain advantages over opponents.
Team Coordination: Collaborate effectively with teammates, employing communication and teamwork for success.
Tips and Tricks
Aim Training: Regularly practice aiming and shooting to enhance your accuracy in battles.
Map Awareness: Familiarize yourself with map layouts to predict enemy movements and secure tactical positions.
Loadout Experimentation: Try various weapon combinations to find the most effective setup for different scenarios.
Team Communication: Use in-game communication tools to coordinate strategies and collaborate efficiently with your team.
Game Developer
Developed by Blayze Games, "Bullet Force" showcases their expertise in crafting captivating multiplayer FPS experiences.
Game Platforms
Accessible across multiple platforms:
Mobile (Android, iOS)
PC (Web browser)
Some gaming consoles
How to Play Unblocked
To access "Bullet Force" without restrictions:
Official Channels: Access the game directly from authorized gaming websites or the developer's platform.
VPN Services: Utilize reliable VPN services to bypass network restrictions and enjoy unrestricted gameplay.
Proxy Servers: Navigate around network blocks using proxy servers for a seamless gaming experience.
"Bullet Force" promises fast-paced action, strategic depth, and extensive customization, making it a favored choice among FPS enthusiasts seeking thrilling multiplayer engagements.